About.
LIVING AND LOVING LEARNING.
Think Lockhart has been organising, running and leading art events, projects and exhibitions within the U.K for more than a decade.
Kate and Jon Lockhart met whilst studying Art at the University of Reading. As artists and teachers, they feel that it is really important to experiment and to share creative ideas. Both Kate and Jon value their roles within ThinkLockhart and work hard to achieve the very best results out of each project.
Meet Us.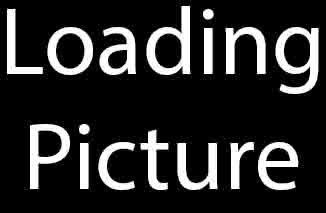 Kate Lockhart – BA MA (RCA) P.G.C.E www.katelockhart.com
Kate's art work is mainly 2d based and includes paint, printmaking, mixed media, drawing and also site-specific installations. In 2005 she returned to full-time education and began a Masters in Fine Art at the Royal College of Art, London. Since completing the course in 2007 she has worked on corporate commissions and many educational projects for ThinkLockhart.
From a one day workshop exchanging skills, knowledge and expertise to the production of large-scale public commissions Kate will organise and facilitate a successful partnership between artist and client.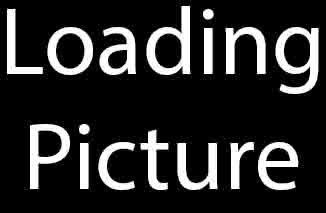 Jon Lockhart – BA (Hons) MFA G.T.P www.jonlockhart.com
Jon is a sculptor. He works mainly in mixed media installation, using made and found objects. Alongside completing a Masters in Fine Art at the University of Reading, Jon has worked on a wide selection of residencies and arts projects. In 2013 Jon was awarded a major Arts Council Grant for his project The Boundless Museum. He is currently working towards his PhD. Jon manages projects in which clients want to review and re-evaluate their approach towards how they work. From outreach and Widening Participation to curriculum planning, Jon offers an alternative perspective to help clients to achieve their goals.
Experience.
BECAUSE ART REALLY DOES MATTER.
Think Lockhart provides an inclusive contemporary art and design service, delivering large and small-scale educational projects in imaginative and engaging ways.
Current Work
ENJOYING : MAKING : PLAYING.
Please visit our blog feeds for the very latest ThinkLockhart news and remember to follow us on Twitter to get up to the minute news and opportunities 
Dee Park Community Art Project
Working with Catalyst Housing on a long-term community engagement project. Exploring ideas for public artwork, participatory arts adventures and shared creativity.
Larkmead Secondary School – Abingdon. Literary Focus
A project to develop a set of symbols to promote literacy across the whole school. We worked with a stunningly talented team of year 9 students to explore the ideas behind symbols and to develop some images to be used by around the school.
The Museum of Reading – Screen printing workshops
A series of adult workshops exploring methods of photo and stencil screen printing. The workshops accompanied the Museum's print exhibition.
Clients.
MAKE A DIFFERENCE.
Addington Special School, Woodley, Reading 
Aldryngton Primary School Earley 
Arts and Business 
Ashmolean Museum Oxford 
Birmingham Council 
Bracknell Forest Council 
Chalfonts Secondary School Bucks 
Change Schools 
Creative Partnerships 
Essex County Council 
Edward Francis Primary School 
Gloucester Council 
Harefield Academy Middlesex 
Holly Springs Primary School Bracknell 
I.C.S.S, North Warwickhsire 
Johnrown Publishers Ltd 
Liberty of Earley Old Peoples Home 
Maiden Erlegh Specialist Arts and Business School Wokingham 
Making Space Hampshire 
Minories Gallery 
Modern Art Oxford 
National Childrens Home, Milton Keynes 
Nine Mile Road Primary School Reading 
Nottingham City Council 
Oxford Community School 
Park House Secondary School Newbury 
Reading Museum Reading 
Reading Borough Council Reading
Ranelagh School H.P.S.S Arts, Business and Maths School, Bracknell 
Rochford District Council 
Slough Council 
South Hill Park Arts Centre 
Specialist Schools Trust 
St Bernard's Grammer School Slough 
The Forest Secondary School Winnersh 
The Tate Gallery 
University of Reading 
Young Offenders Institute Reading 
Westcott Primary School Reading 
Whiteknights Primary School Earley
Contact.
LET'S TALK.
Please feel free to leave us a message and we'll get back to you as soon as poss!